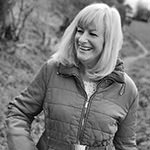 Wetherby Wills is a local business. We specialise in writing Wills for people like you. We carry out all the instructions in the comfort of your own home at a time convenient to you. We look at what is important to you and your family and offer a bespoke tailored solution to your needs. To make sure that we offer a holistic approach to estate planning, we work with a local Independent Financial Advisor who is regarded as one of the leading wealth management practices in the area.
Looking after your family and their future is one of the most important steps you will ever take. Wetherby Wills will provide you with information that allows you to understand the many benefits that can be achieved by planning ahead in relation to legal and financial affairs.
Member of The Secure Will Company
Wetherby Wills is an advisor for The Secure Will Company (Doncaster) Ltd. Together we have over 40 years in financial services. The Secure Will Company started over 9 years ago to cater for growing client needs. We have a number of specific objectives:
To be courteous and efficient,
To deliver estate planning solutions at affordable prices,
To offer advice and guidance both initially and ongoing,
To provide an holistic approach to protecting your assets.